Claims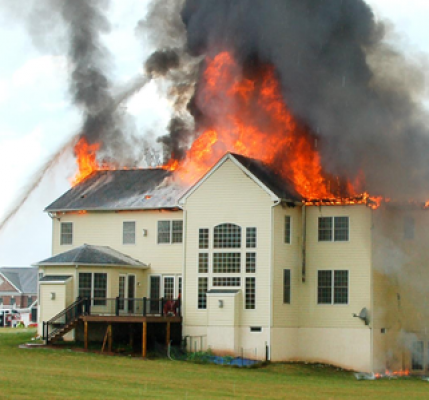 What to do in the event of a claim

The Process of a Property Claim
If you have never filed a property claim it is hard to know what exactly needs to be done. We are here to help you every step of the way.

What do I do if I have a Property Insurance Claim?
The first thing to do is to notify us as soon as you suffer a loss of personal property (loss of anything you own besides a vehicle or part of a vehicle.) We have all of the information about your insurance coverage and we will take down a detailed record of the claim you are filing. From there we take your information and report it to the insurance company. An adjuster will then contact you in order to inspect the damage. We find that in most cases you can expect to hear from the adjuster within 24-48 hours of the claim being reported.

What do I do after my claim is reported to the company?
The next step for you in this process is to prevent further damage to your property. This could be by covering broken windows, securing broken doors, etc. It all depends what your claim is, and please feel free to ask our advice with this step. By protecting your property against further damage you will not hinder the settlement of your claim. However, we want to remind you not to throw away any of your damaged property before the adjuster arrives. The adjuster needs to see the full extent of the damage so he or she can make an accurate calculation of your loss. Depending on your claim you might need to start cleanup before the adjuster calls you. In this case make sure you take extensive photos and record a list of all of the property that has been damaged as well as the cost to replace each item. The adjuster will require a complete schedule of the loss to settle the claim.

Home Inventory or Record of Belongings
It is always a good idea to have a record of all of the property you own. With the stress at the time of loss it is often difficult to remember everything. We recommend making a list prior to an incident on paper or the computer, or even creating a catalogue made by taking photos of each room in your home. This could save you time during the claims process. It is also a good idea to keep your list/photos in a safe place other than your home. This way if you suffer a total loss the list is not destroyed along with everything else. We would be happy to keep a copy of your list/photos on your file so that if you do have a loss we can easily send your adjuster a copy. Another good option would be to store the list in a safety deposit box.
What should I do in an emergency?
Losses can strike at any time - including after regular working hours. If you are ever in that situation and need to report a claim you can call one of the following emergency claim numbers: Jason Galon – 306-527-9447
Laurie Mayes – 306-536-7668
Keeping your property safe
It is your responsibility to keep your property safe and prevent further damages. For example, if your belongings have been damaged in a storm you may have to cover them or move them somewhere safe until the adjuster arrives. The insurance company may not pay for damages that occur after the original damage has been done.
Keeping your insurance costs down
You can help prevent losses and keep your insurance costs affordable with simple measures such as securing your home with sturdy locks and making sure your basement sump pump works. Loss prevention is about avoiding claims, which in turn rewards you with lower rates.
Service you can trust
Our staff is dedicated to providing customer service that is fast, efficient, and above all, courteous. We are continually working to improve our customer service. If you have any questions or comments concerning the service you received we want to hear from you.
Please call us at 306-525-0888 or send an email to support@galoninsurance.ca.
---