Recreational Insurance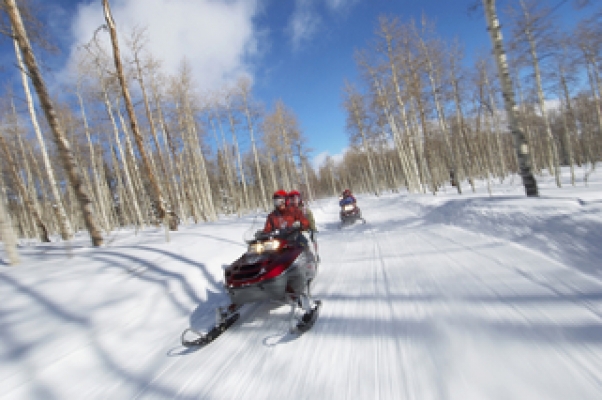 Hit the trails knowing you're protected! At Galon Insurance we are able to offer a variety of different coverages with a number of insurers. Let us help you personalize a policy to best suit your recreational needs. A recreational insurance policy for your snowmobile can include increased liability coverage, physical damage coverage, replacement cost coverage, personal injury coverage, and more!
Enhanced Accident Benefits
Coverage for bodily injury when operating the machine, coverage includes:
Permanent or partial disability

Accidental death

Ambulance expenses

Medical Expenses and more
Rider Plus Coverage
Includes additional coverage for the following:
Lock re-keying/replacement

Search and rescue coverage

Travel protection
Buying a brand new sled? Get Replacement cost coverage with Oasis!
Can be added within 10 days from the date on the bill of sale with no visual inspection

Can be added up to 120 days from the date on the bill of sale with a visual inspection

Coverage is provided for 24 months from the date of purchase
Snowmobile Rates with Oasis
Sled Value Premium (All Peril Coverage)
$10,000 $502
$12,500 $565
$15,000 $612
$17,500 $696
Additional Coverages Premium
$1,000,000 liability $75
Enhanced Accident Benefits $90
Replacement Cost $45
Rider Plus $50
*Rates are subject to change without notice*
**Surcharges or restrictions may apply, please speak to a licensed broker for more details**
SGI Autofund
In Saskatchewan, all snowmobiles must be registered with SGI if they are being used on public property. If you were born after January 1, 1989, you are required to take a snowmobile safety course in order to operate a snowmobile on public property. Please click here for more information regarding the safety course.
Ask our Galon Team members for your personalized snowmobile quote.
Galon Insurance Brokers works with the following insurance companies to find the best quote and coverage for you:
---
Downloads
SGI SK - Auto Pak Wording Booklet March 2021
Oasis - Accident Benefits Wording
Oasis - Rider Plus 2018
Oasis - Snowmobile Wording 2018
SMI Auto Wording - October 2020
Oasis - ATV Wording 2018

---