Auto Insurance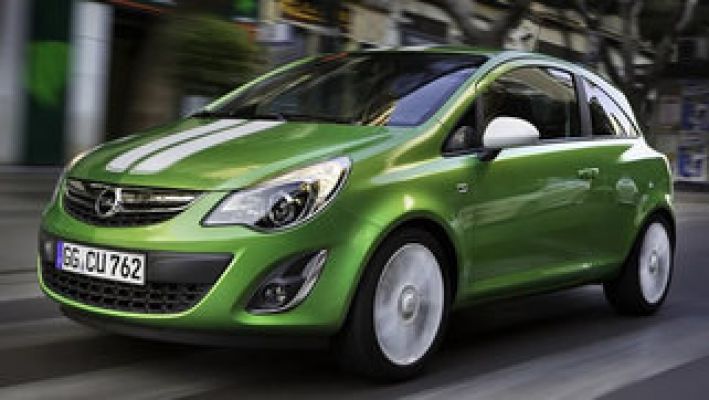 We are on the road in our vehicles every day. While we may not often think of our insurance, it's important to understand the coverage, as when the time comes, that insurance becomes extremely important.
Saskatchewan Auto Fund
Every vehicle and driver who is registered in Saskatchewan is automatically insured by the Saskatchewan Auto Fund. The Auto Fund provides the minimum protection required by Saskatchewan law. For private passenger vehicles, this includes:
A maximum of $200,000 in liability insurance. This covers damage to the other driver's vehicle, and the cost of medical expenses resulting from injuries to others if a collision is your fault, in addition to damage to any property.

A $700 deductible for damage to your own vehicle.

Personal auto injury insurance, which provides coverage for anyone injured in a vehicle collision.
Auto Extension
The Saskatchewan Auto Fund provides minimal insurance. However, there are many situations in which it will not provide sufficient coverage for your needs. This is why many drivers buy additional vehicle insurance, available as a package policy or customized insurance.
The Auto Extension can provide the following additional protection:
Additional liability insurance above the minimum $200,000. Options are available for coverage up to $5,000,000. This will provide additional coverage for damage to other drivers, medical expenses for injury if the collision is your fault and damage to any property. It will also protect you and your family if you are injured in a vehicle collision by an uninsured or under-insured driver.

The option to pay a lower deductible should your own vehicle be damaged or if there is any damage to unlicensed vehicles or vehicles you do not own. There are several deductible amount options, such as $700, $500, $350, $200, $100. One of our team members will build a package that suits your needs and budget.

The option to pay a lower deductible for road hazard glass. There are deductible options of $200, $100 and $50.

Replacement or repair cost coverage for a new vehicle damaged up to 36 months after purchase.

Coverage for your transportation costs if your vehicle is stolen or damaged.

Coverage provided for you and your family if you are driving a vehicle you do not own.

Income benefits above the minimum provided.

Spousal and dependent death benefits above the minimum provided.

Funeral expense benefits above the minimum provided.
Call us today for your personalized auto extension quote.
Short-Term Vehicle Registration and Insurance
Short-Term Vehicle Registrations are ideal for vehicles which are driven at specific time periods within the year. The auto extension policy will apply while the vehicle is licensed, and coverage will continue while the vehicle is temporarily unlicensed and in storage, where it is at risk for theft and damage. As long as the vehicle is stored within Canada, the policy covers up to the actual cash value of the vehicle. Each policy will have a deductible for various damages, depending on your coverage.
If a vehicle is unlicensed and is in storage permanently or is up for sale, an auto extension policy must be issued as an unlicensed vehicle that will protect the car to a specified cash value.
Commercial Auto Extension
Commercial auto extension policies are available for businesses requiring vehicles on the road. Coverage options are available for:
Contractors

Couriers

Delivery vehicles

Long Haul Trucking
Cargo and Transportation Insurance
Cargo insurance is mandatory and required by law for commercial carriers with a commercial A plated unit and a registered Gross Vehicle Weight of over 5000 kg. There are minimum limits of cargo insurance required according to the registered Gross Vehicle Weight.
Transportation insurance covers businesses hauling goods in vehicles, such as couriers or light delivery vehicles, and provides coverage for the contents that are being hauled.
Other Vehicles
Coverage is also available for other types of vehicles, including:
Motorcycles

Snowmobiles

Trailers

Antique-plated vehicles
Ask our Galon Team members for your personalized auto extension quote.
Galon Insurance Brokers works with the following insurance companies to find the best quote and coverage for you:
---
Downloads
Hagerty Saskatchewan Automatic New Ride Vehicle Coverage - November 2015
Hagerty Saskatchewan Automobile Policy Wording - November 2015
Hagerty Saskatchewan Enthusiast Essentials Endorsement - November 2015
Hagerty Saskatchewan Family Protection Endorsement - November 2015
SGI SK - Auto Pak Wording Booklet March 2021
SMI Auto Wording - October 2020
SGI - Alberta Auto Sept 2013

---