How Creating a Home Inventory Can Help With Insurance
---
---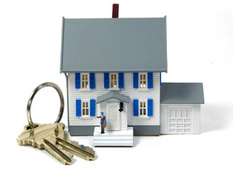 Not everyone has a home inventory but, as far as insurance companies are concerned, everyone should. A home inventory is a detailed listing, often with photos, of all personal property in and around your home. This inventory can not only help you keep track of just how much coverage you need for your belongings, but it can also help if a claim situation ever did arise.
This can be of concern in terms of theft, and especially with those small but valuable items that can easily be removed from the home and sold quickly. Some of these things you may not immediately notice that they are gone. Also, in the event of a stressful claim such as a theft or fire you may find it difficult to remember every little thing you had. You may not even realize it is missing until you are looking for it six months down the road.
We recommend that you keep a catalogue of your possessions. This may make it easier to support a claim if you ever have one. A detailed written list is usually best and we suggest that you keep in it a safe spot away from your home. If you store it in your file cabinet and your house burns down it will not be of much use to you.
Galon Insurance will store electronic home inventory lists, photos, or emails for our customers. Please let us know if you would like to take advantage of this service (306.525.0888)
Another option for storage would be a safe deposit box. Also, if making a list or taking photos seems to time consuming or difficult for you a video catalogue would be another option. It may not be as easy to send to your adjuster in the event of a claim but you could probably make a list of everything missing from the video if need be. Of course this video would also need to be kept in a safe place.
It is also important to do what you can to prevent theft from occurring. Burglars often enter homes through open windows and doors, or when they know a home is left unoccupied.
Here are some tips:
Avoid leaving the impression that you are away by arranging for someone you trust to stop by and collect the newspapers from your front step.
Arrange for somebody to keep paths and your driveway shoveled, or your lawn mowed depending on the season, to keep your house from telling the neighborhood that you are away of vacation.
Social media can also be a problem if you are openly posting pictures of yourself and your family away on vacation, while you are still on vacation. This is especially worrisome if you or your social media friends do not have tight privacy settings.
Finally, a great deterrent against burglary is a monitored alarm system. Not only can you save up to 20% on your home insurance by having one, but you can also have your home monitored for unauthorized entry while you are away. Some of these alarm systems can also monitor temperature and alert you in case of heating failure, which can lead to other problems such as freezing pipes or water damage in your house.
We encourage our customers to do everything they can to prevent claims like theft from occurring in the first place. However, in the event that such a claim does happen, having a detailed inventory of all of your possessions could help you replace all of your treasured belongings. It can also help us to make sure that you have proper coverage for those belongings. Some items, such as expensive jewelry, are subject to coverage limits by your policy and you may have to schedule it on separately to guarantee replacement. If you have any questions, or if you feel like your belongings may not be adequately covered, please do not hesitate to contact our office.
In Regina: (306.525.0888)
In Saskatoon: (306.244.7000)
Source - Ross Marowits, The Canadian Press
---