Spreading Some Christmas Cheer!
---
---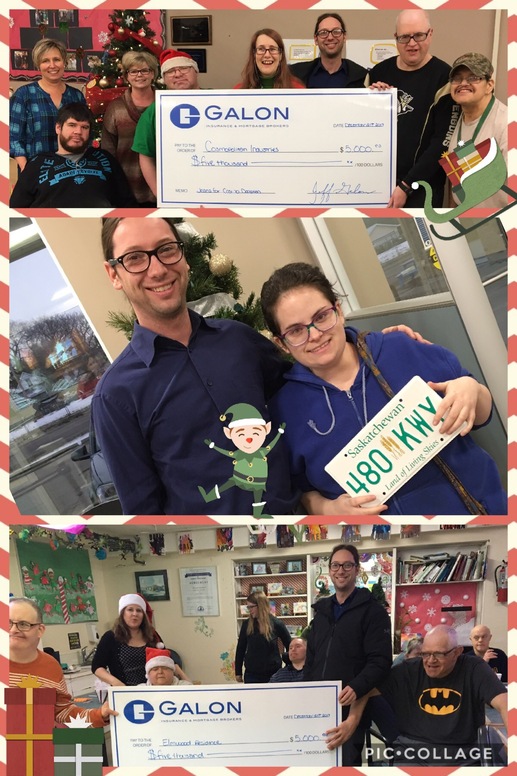 Galon was spreading some Christmas cheer this holiday season! We had the pleasure of being apart of c95's Christmas Wish and gave Jessica one year plates on her new ride!
Then we got to stop in to see our friends at Cosmopolitan Industries to hand over a iPad and a donation cheque for $5,000.
Our last stop was Elmwood Residence where we dropped off another $5,000 donation cheque.
Nothing makes the holidays feel merrier then giving to others in the community!
Read the c95 wish story here: http://www.ckom.com/2017/12/19/best-christmas-family-granted-wish-of-gifts-new-car/
---