How to Avoid Business Insurance Claims
---
---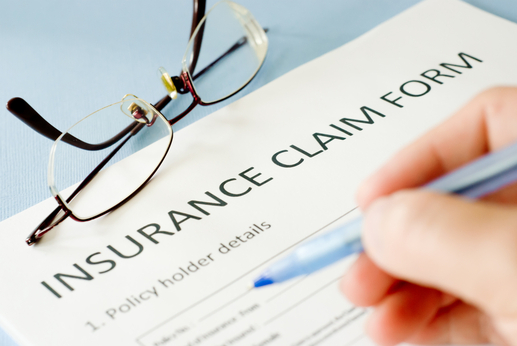 Your Business Insurance doesn't cover everything. I know, it may sound a little weird coming from your insurance broker, but we want you to know your coverage. The fact is that, while you might be compensated for part of your loss, your insurance may not cover things such as loss of business, or the hassle and chaos that replacing damaged property or fighting a court case can bring. The truth is that no matter how great your insurance coverage is it is always best to avoid a claim in the first place.
In terms of small business owners it is important to identify the areas in your business that may be vulnerable to loss or damage. Managing risk in this way may take a bit of thought and planning but it will help you reduce the occurrence and severity of claims and keep your insurance costs down. Some common insurance claims for small businesses include:
Machinery breakdown
The best thing to do to avoid claims and loss of business due to machinery breakdown is to maintain your machinery properly with a regular maintenance schedule. If you notice that your machinery is starting to show its wear and tear do not ignore it until the machine actually breaks down, but instead get it repaired or replaced before it is out of commission. Machinery maintenance when done well will cost you less in the long run than just taking out a machinery breakdown policy and relying on it.
Tools of the trade
The easiest way to avoid a claim here is to make sure everything is locked up and secure. The risk can be high in this area so doing what you can to make it difficult for someone to simply take your property will not only reduce the chance of a loss but also if you do happen to have a loss it can definitely reduce the severity.
Prevention of a claim is better than having the insurer give you money for new tools because you are potentially unable to work until you get them. Not to mention you have to spend the time running around to buy them instead of working and earning money. This could also mean a loss of contract due to work stoppage in some professions.
Glass
Glass claims will always be common. Shop windows and the windshields of vehicles have high incidences of breakage and the insurance is fairly low cost therefore glass coverage is still recommended.
Theft by employees
Claims have been rising in this area as many companies have moved to computerized bookkeeping and sometimes have moved it to the Internet. A key way to detect fraud is to ensure that your staff members responsible for your banking and paying invoices take their regular holidays. If they are embezzling, it is unlikely that they would want to go on leave for need to stay and supervise funds and cover their tracks.
Other good preventative measures include using complicated passwords in financial systems, have periodic external checks on your bookkeeping, and have two staff members sign off on any money being paid outside the business (if practical).
Liability
Liability insurance will protect your business from the unquantifiable losses related to liability. It is crucial for businesses to maintain the proper liability insurance including public liability, product liability, third-party liability, professional liability, and employment practice liability.
Three steps to managing liability risks include:
1. Assessing the risks in your business with help from professional advisers
2. Ensuring that you have contracts for any services you provide to a third-party
3. Examining contracts that you sign to be sure you are not unintentionally indemnifying people you do business with for any issue they cause.
To summarize the above, we recommend doing whatever is in your power to prevent claims. Take care of your equipment, lock up your tools, and protect your business both inside and out. Avoiding losses will never be a completely effective means of managing your risk so we do recommend having the proper insurance in place. There will be times you need it, but if you can minimize those claims it will save you time and money in the long run.
Source: http://www.ilstv.com/how-to-avoid-an-insurance-claim/
---